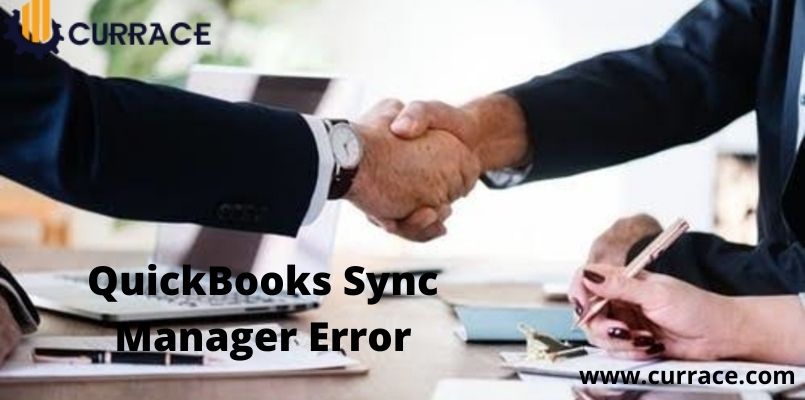 How to fix quickbooks Sync Manager Error?
quickbooks Sync Manager is a reliable and secure tool for syncing third-party applications and add-on to your quickbooks Desktop Application. This is a fast and reliable method for syncing data from other applications. But sometimes users may find that it has stopped working. This could be due to a number of reasons. In this Article, We Will Discuss the quickbooks Sync Manager Error and how can you fix this issue quickly.
Introduction to Intuit quickbooks Sync Manager
quickbooks Sync Manager is a tool that helps in exchanging data between quickbooks Desktop Application and other Third-party apps and add-on you use with quickbooks. It is a fast and reliable way to share data between these applications. And it can also help you by importing the changes you made in the quickbooks database to other versions of this application.
What is quickbooks Sync Manager Error and its causes?
While facing this error user is unable to open the quickbooks Application. Damaged and Missing programming files are the main reasons that cause this error. Sync Manager error is considered the most critical error. Here are some of the reasons that cause this error:
Different quickbooks Sync Manager Errors and Fixes
Fix Sync Manager Error 5_ 13944:
This error generally occurs when you are uploading the data and the main reason behind this is always any network issue, to fix this error follow below-discussed errors or troubles.
To fix this error you have to visit https://services.intuit.com and https://datasync.intuit.com.
If it says that the trusted certificate of sync manager is not valid.

Remove the SBConnect.crt file from the Programming files of quickbooks Sync manager.
Run the Setup for quickbooks Sync manager.
If it is done then you can reset the sync setting by going to Help> Manage Data Sync > reset the Intuit Sync Manager.

If there was an internal issue while uploading the data just wait for some time and retry it.
Steps to Fix Sync Manager error in Windows 10
Recently many Windows 10 users have been facing this Error. The reason behind this could be a Compatibility issue or a corrupted file. Here are some steps you can follow to fix Sync manager issue in windows 10:
Close all quickbooks Applications and processes and you can use task manager for the same purpose.
Make sure You are using the latest version of the quickbooks Before proceeding forward.
Right-click on Sync manager icon> Click on exit to close the Sync manager also.
Go to the sync manager folder> Rename the Folder by adding old in end the folder name.
Restart System and Open quickbooks and try to Sync the Information again.
Steps to fix quickbooks Sync Error 17_7118:
This Problem usually happens when you are using an older version on quickbooks and sync manager and this issue could continue for weeks if you don't fix it. To Fix this issue Upgrade the quickbooks Application And the Sync Manager Application to their latest version.
Steps to fix Intuit Sync Manager Error 17_7300:
This Error Usually Occurs when the Data is download and is written in the quickbooks Company File. To fix This error 17_7300 make sure that the Sync manager is updated and follow the steps:
Open a quickbooks Company File> Go to Edit Option > Preferences.
Go to Integrate Application> in the Company Preference> Checkmark intuit sync manager option and check If the error is fixed.
Rename the quickbooks Sync manager Folder:
When the File Name of quickbooks Programming File is Change That can Also create This Error Het Are the Step To Rename the Folder.
Close quickbooks Application and all the Processes using Task Manager and also close the Sync Manager.
Locate the folder named Sync Manager. and Reame it as Syncmanager.old by right click on the folder> rename.
Open quickbooks Desktop Application and Sync Manager Application which will automatically create a Sync manager Folder.
Try to Sync the data Using Sync Manager.
Resetting the quickbooks Configuration
Open quickbooks Desktop Application And Go to Help Menu.
Reset the Sync Manager and the prompt will open and click on Reset Data Sync.
Sign-in into Sync Manager after Completion of the process.
Conclusion:
In the above, we have discussed the quickbooks Sync Manager Error and the solution in which ways you can fix these errors. We hope that you were able to fix this error after reading this blog.