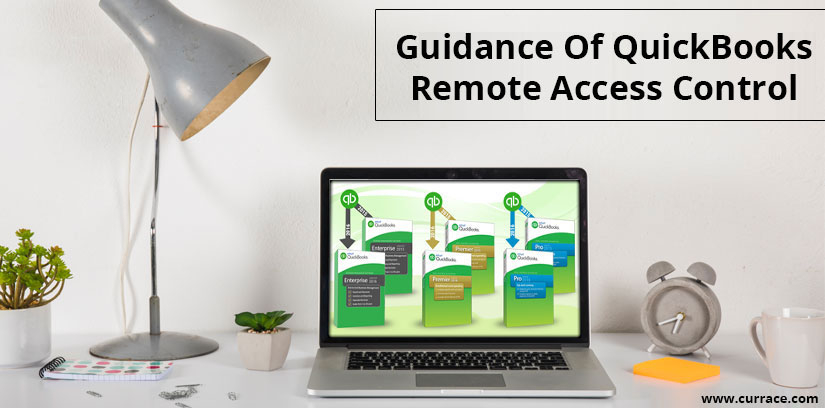 How To Access quickbooks Remotely?
Nowadays, quickbooks is the most reliable and most trusted accounting software. It is having so many unique and powerful features which help us to give you the best software experience. It is having a simple and user-friendly interface that can be used by both technical or non-accountant users also. With the growing business locally and globally so users are also increasing and people are getting more inclined towards work from a remote location. In this pandemic, situation people are getting more focused on work remotely, so they need more remote accessibility of accounting data. In this blog, we are going to discuss How to Access quickbooks Remotely?, if you have any trouble in using quickbooks remotely then read every point discussed here and access quickbooks remotely.
What is quickbooks Remote Access
Before going into more details first let's understand what is quickbooks Remote Access. quickbooks remote access is a secured server accessed with the help of this access users can access their data from anywhere and anytime. They just need a strong internet connection. With the help of these features, users are allowed to send and receive an email, document, and other important things that are related to the business or accounting processes. This feature allows you to transfer the data from one PC to another pc.
Benefits of accessing quickbooks Remotely
quickbooks support remote access functionality, because quickbooks is installed on the server by providing the host, it can be accessed by the authenticated user from anywhere and anytime. After using quickbooks remotely, you will get these benefits:
You can easily print documents from your remote PC to local printers.
Copy and paste between PC and local remote.
You can transmit a file or a folder between two computers.
Different users can work together on the same file of quickbooks.
this software saves the travel time and the cost of the infrastructure of the office for the accountant purpose.
The activities of an accountant can easily be a track or tackled by its customers or managers.
The Remote access device is capable of connecting to any remote device on which the QuickBook Desktop is installed.
Accounting Professionals can data update to quickbooks all the time even when they are not at the office.
The business owner and the managers can track the whole activities of the accountants.
Accounting professionals can have the updated data access to quickbooks even they are out of the office or they are not in the office
Cost for Accessing quickbooks Remote Access tool
quickbooks Remote Access is definitely not free programming, you need to pay for it. It is accessible in two adaptations.
Full Desktop Access ($7.75/month)
quickbooks Access ($3.95/month)
You can also use quickbooks remote access programming from the market that works comparably like the QB Remote Access tool.
Supported Remote Access Options for quickbooks
To help quickbooks remote access usefulness, Intuit offers the accompanying choices:
Hosting quickbooks Desktop on cloud : Intuit allows the third party to access the quickbooks data by authorizing them to host the quickbooks desktop. Only the authenticated users are allowed to access the quickbooks installed on the server of hosting providers from anywhere via the internet. All the features and functions are available for the user.
Changing to quickbooks online: quickbooks online is fully cloud-based, if you change the quickbooks to online then your efficiency and accuracy will be increased. You can access the data from anywhere and any time with the help of an internet connection. You can do your accounting task and the number of users is using the data at the same time everything depends on the plan you choose. quickbooks online is fully secured and safe.
Utilizing quickbooks remote access tool: quickbooks remote access tool helps you to connect to the remote machine on which quickbooks is installed. This tool helps you to do some basic tasks like copying files between local and remote computers, print files on the remote server using the local printer, access quickbooks data folders and files remotely, etc.
How about we investigate more on these alternatives to choose the one that suits your prerequisites.
Steps to Access the other System with the help of quickbooks Remote Access tool
As simple as you know that first, you have an account to access the Remote access tool. If you haven't, Create one.
Then Before logging in, go to the Web browser on the system from where you need to access quickbooks desktop remotely.
Next, click the "Setup Computer" option to download the remote access tool installation file.
Enter a computer pseudonym in the "Nickname" field, and click the "Next" option.
Every time you enter the remote session, enter a checkmark next to the options to begin. The options are:

Disable the keyboard and mouse on this computer.
Use a full-screen view by default.
Clear this computer's screen and automatically match.
to match Reduce the screen resolution.

Now, to access this computer remotely, place a checkmark next to the applications. If you want to pay a minimum monthly fee, just open your quickbooks account. After that, click on the "Next" option.
Check the box next to the option for authentication. You will receive a passcode or you will have to use your phone number. The passcode option allows you to securely access the website and access quickbooks remotely. With the phone number option, you will receive a call from the tech team, and you will then be prompted with the access code. Finally, click on the "Finish" option to finish the process.
Alternate Ways of Using Remote Access Control
Firstly, you need to open your web browser from your remote computer.
Open the QB Remote Access website and login to your account. In case you don't have a quickbooks remote access account you have to create an account or registered it.
After login, look at the Box with your nickname and click to connect.
Enter your passcode or OTP which you are receiving in your registered Mobile number.
Then, you need to click on the drop-down function of Remote Access.
And enjoy the services of Remote Access Control.
After Completed the session, click on the End session button of quickbooks remote Access tool.
quickbooks Security with Remote Access
Accounting activities always require security checks. Be it offline operations or digital ones. After remotely accessing the entire accounting information over a software sound, security questions arise.
If you are going with cloud-based solutions, such as quickbooks Online or quickbooks Hosting, security is reliable. Commercial hosts are authorized to protect customer data. Most providers practice 256-bit encryption. The encryption level is more or less the same as quickbooks Online and quickbooks Remote Access Tool.
However, if you are going with other remote access tools, security concerns will depend on the capabilities of that tool. Therefore, opt for a recognized solution and stay safe.