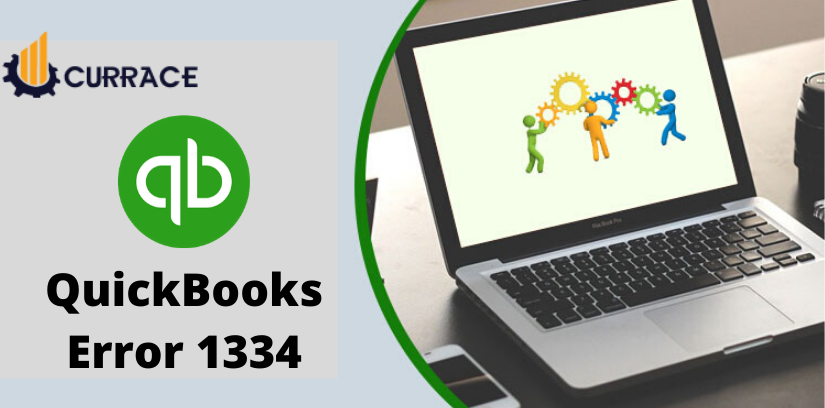 How to fix quickbooks error 1334?
Hi user, do you get an error message that "error in writing a verify you have access to that directory" or "file can't be installed, insert valid DVD or CD and try again". Then absolutely you have quickbooks error 1334 & you will get this due to damaged or corrupted installation file or .net framework. Due to error code 1334, you can not repair, install, or update Intuit quickbooks. If you want to know more about this error code & causes or the best possible solution, then carefully read the complete post and follow step by step procedure to fix this error once following the discussed solution you can update, repair, and install your quickbooks.
Causes
Before resolving and getting a solution to the quickbooks error we need to know the exact causes of that error, if your get quickbooks 1334 error
Due to the malicious software program or virus
Due to invalid missing or corrupted installation file
May be registry file is corrupted
4 Solutions to Fix quickbooks Error 1334
To fix or resolve quickbooks error 1334 Currace is the best place here we discussed the best possible solutions to fix the quickbooks 1334 error code. By trying these 4 methods you can easily fix or resolve this error code.
Solution 1: If the problem is in opening or installing quickbooks file
Find and open your quickbooks installation file.

It is with .qbw extension

Double click on .qbw file to open it
If you are still unable to install then you need to use the clean & install quickbooks tool.
Solution 2: In case you receive the error when updating or repairing quickbooks
If you are unable to update your quickbooks file due above discussed reasons, then you can fix it with quickbooks clean and install tool.
Solution 3: If problem in Add/Remove Programs
Firstly in the start menu type MSConfig

Click on the Boot Tab

Choose safe boot, under the boot options and then Network.

Click on ok and select restart.

This will restart your system in safe mode.

The Program you select to run will startup.

This Will then give you the opportunity to open quickbooks without the conflict happening.

Open quickbooks like you normally Would.

Click on help.

Select the Update quickbooks, and allow quickbooks to run the Required updates.

then go to the start option

Deselect safe mode under the Boot tab.

Restart your System.

Open QB, Once it reboots in normal mode and installs updates when prompted.

Issues should be solved, Once the updates are finished.
Solution 4: Advanced Solution
Start the Computer then login as an administrator.

You need to select programs, system tools then select restore.

Select restore my system with an earlier date, in the new window and then click on the next window.

Select a restoration point list and then click next.

Select the latest system restore date inside in the verification screen.

When the repair is ended, restart your Desktop.
By reading all points you will understand how to fix quickbooks error 1334, if you are unable to fix then hire a quickbooks ProAdvisor, Proadvisor of Currace help you in resolving this problem on call and remotely.
(Visited 29 times, 1 visits today)