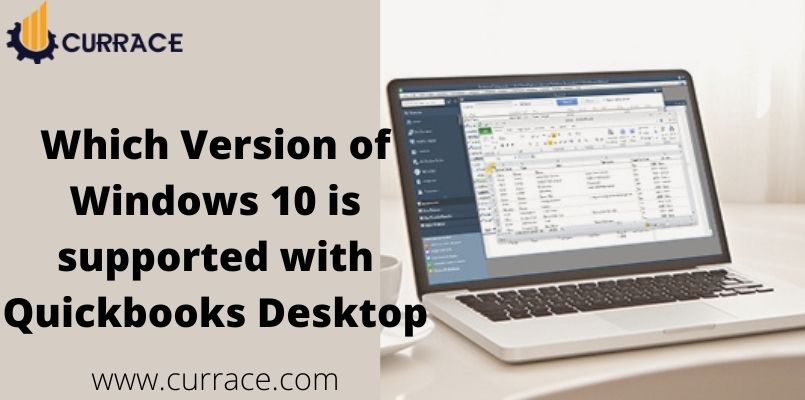 Which Versions of Windows 10 are Supported with quickbooks Desktop
As we all know, quickbooks Desktop Software is compatible with most of the latest OS. But Most Of the users of quickbooks Uses quickbooks on Windows operating system and the most common Windows operating system for quickbooks now is Windows 10. As quickbooks Desktop and Windows have many different versions available. In this blog, we will discuss Which versions of Windows 10 are Supported with quickbooks Desktop.
How to Check Which Version of Windows 10 you are using?
Before we move forward to discuss which version is compatible with quickbooks, You need to know which version of windows 10 are you using. Follow these steps to Know Which version are using:
In the start menu of windows go to the search bar and enter about your PC.
To get detail open your about PC
Compatibility of quickbooks Desktop versions With Windows 10
quickbooks Desktop up to 2014:
If you want to use quickbooks 2014 version or any other version related to that, then you need to know all the versions earlier than 2014 as well as 2014 version are not compatible with windows 10.
quickbooks Desktop 2016(R1 to R6) & quickbooks Desktop version 2015:
It is possible to use quickbooks Desktop 2015 in Windows 10 But you will need to enable Microsoft .net framework version 3.5. It is By-Default disabled in Windows 10. Below are the steps to enable .net 3.5:
Press Windows key + R together which will open Run.
Hit Enter After Typing the Control Panel.
Go to Uninstall a Program and then Click on Turn Windows Features on and off.
Make sure that the .Net framework is enabled and click OK and click on cancel if already enabled.
quickbooks Desktop 2016 R7
QB 2016(R7) is certified to work with Windows 10 If you are using an earlier version of quickbooks Desktop 2016 then you just need to upgrade to the latest version of quickbooks But if you are already a quickbooks Desktop 2016 R7 user then you Don't Need to Update.
Various Windows 10 Versions that are compatible with quickbooks Desktop.
Windows 10 Version 1809:
As it is the latest version of Windows 10 quickbooks Desktop 2021 is fully compatible to work with this version and you should not face any difficulty using this software.
Windows 10 (1709 & 1803):
All the versions of QuickBook Desktop from 2017 to 2021 are Compatible with these Versions 1803 & 1709 of quickbooks.
Windows 10 Version 1507,1607,1511 & 1703:
As these versions are discontinued by Microsoft You Will First need to Update the Windows to the latest version to get the Best Experience of quickbooks Desktop.
Some New Updates in Windows 10:
It gives you more control over the optional updates.
It allows you to download windows over the cloud for reinstalling the windows.
Comes with an updated version of the .net framework.
It also offers its user a virtual Desktop.
You Can Also Check Disk Type and GPU Temperature in the Task Manager.
Internet Browser is updated to a new browser called EDGE.
Comes With an Updated Bandwidth Limit.

Conclusion:
In this article, we have discussed which versions of Windows 10 are supported with quickbooks Desktop and Which versions of quickbooks Desktop are supported with windows 10, if you have any other quarry related to that then you can search for a quickbooks ProAdviosr or contact an expert.