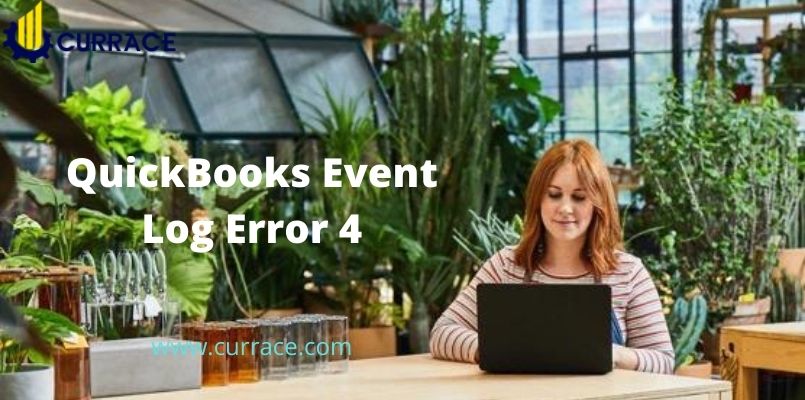 How to fix quickbooks Event Log Error 4?
Due to issues with a .net framework 4.0 or issues with quickbooks files you may get quickbooks event log Error. This error commonly occurs when the quickbooks integration manager is not able to connect to quickbooks. If you get that event log error and want to know why I get or what is the causes behind that error, then read that post understand the causes, and learn how to fix the event log error by yourself.
Important causes quickbooks event log Error 4
If the Company File of quickbooks is corrupted or damaged.
If you are using windows 7 with the .net framework version4.0.
You may also get that issues due to, virus malware or trojan probllems.
Due virus, malware, or trojan attack you may get event log error 4.
If there is some issue with the registry file of windows.
This is a runtime error that could happen due to a number of reasons. So, you need to further examine to know the reason.
Solution of quickbooks Event Log Error 4
Open your system or login with administrator account then press windows key or R.
Type control panel then press enter or click on ok.
Then go to the program & features in controll panel.
Search and Right Click on the .Net Framework 4.0 and uninstall it.
After the program is uninstalled your PC Will be restarted.
After your Pc is restarted, Again Open the run and press OK after typing Control Panel.
In the Program and features go to Add Remove features Which will be on the left side of the screen.
Search For the .Net framework 3.5 and Check the boxes in front of it & Press ok to install.
When installation is completed restart your system & check error is fixed or not.
If the Above Solution did Not Work Try to follow these steps:
Go the the start menue then search for a comand and press enter
Before you hit enter make Sure to hold the ctrl + Shift key together.
Press Yes in the pop-up and Command prompt on the screen.
Type SFC /scannow in and hit Enter and it will start scanning The error and also scan the problem in the System file.
For finding a problematic file that causes event log error 4, a system scanner takess time to scan the complete system, once the scan is completed you can see where is issue or which file is causing the issue.
If for any reason the system file scanner does not show any result and you are still facing the same issue, then you can use quickbooks Install Diagnostic Tool to find where is the probllem.
Conclusion
In this Article, We Discussed quickbooks Event Log Error 4 or quickbooks Event ID 4 and how can you solve this error. We hope that After reading this article you would be able to fix quickbooks Event ID 4 Error by yourself.