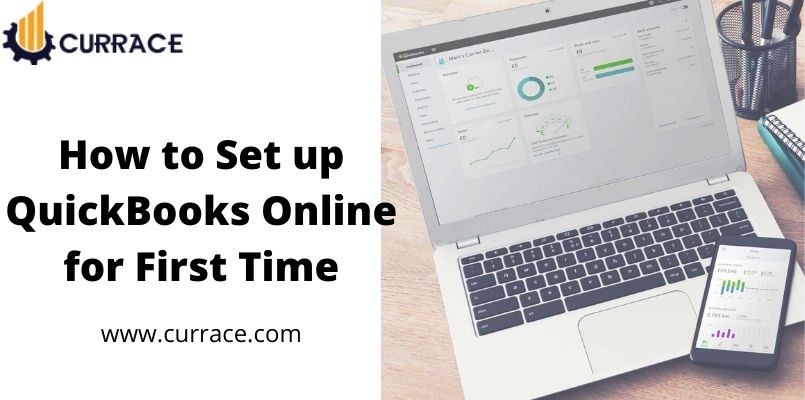 How to setting up quickbooks online for the first time?
In this article, we will learn how to set up quickbooks Online Account for the First Time and all the information you need to do so. If you are a new quickbooks Online user and looking for resources for help, you are at the right place. Below we will discuss steps for setting up the quickbooks Online accounts whether you own a small business or a non-profit organization as quickbooks is mostly used in these organizations.
It could be quite difficult for a new quickbooks Online user to understand all the features. You can follow this step-by-step approach to set up a new quickbooks Online account for the first time.
Steps to setting up quickbooks Online account for the first time
Step 1: Register the quickbooks Online
You can register yourself for quickbooks online from the official site of Intuit which hardly takes 2 minutes to register. When you register for the first time you will absolutely get a 30 day free trial & for using that trial you just need to fill in all the required details and you are all set to go.
Step 2: Setting Up Your Company File
In the menu section of the quickbooks, go to File Option.
Into the New Company Section and select Express Start Option.
Now in the new window enter all information like Name, tax ID, and industry and click on continue.
Now you will be asked to enter some business information like contact info and your business name.
Click on the "preview company setting" and now you can navigate through the charts of accounts.
Mark Check on the account name to add a new account and remove the checkmark if you want to remove the account.
Click on "Change Location" if you wish to keep your quickbooks company file at some other location in your system.
Click on "OK" and it will create the company file and now you have to add the company information to the company file manually.
When getting started with a quickbooks online for the fst time we will need to enter some necessery information and bellow we explained what you need to enter.
Company
Company Address

In this, you can add the address of your company for your customer and this address will also be printed on the invoices.

Company Name

In this, you need to enter your company name, upload the logo of your company, EIN and SSN.

Company Type
Enter your Company type which could be LLP and Sole proprietorship.
Marketing Preferences
In this, you can select how can intuit contact you by email or phone number, etc.
Contact Information
Enter the details of your companies like contact information which may include a phone number, email, and the website of your company.
Expenses
Bills and Expenses

If you are already subscribed to quickbooks Simple start. you will see an upgrade button.

Payment

With this option, you will be able to use Online payments in quickbooks.
Progress invoicing
If you have already set up quickbooks Payments you can check this option and this will allow you to send different invoices for each installment.
Online Delivery
With this option, you can send invoices into PDF format which allows its user to open these invoices easily.
Reminder
With this option, you can send reminders to yourself and the customer and you can also set personal lines for the reminders.
Step to customize accounts settings and Preferences
After You log in for the first time you will be guided through some tutorials, complete the tutorial.
In the to-do list on the dashboard of quickbooks Online, you are able to set company preferences.
Now you can set up the preferences for quickbooks Error help.
Select the preferences option in the Company tab where you can enter your contact detail.
You can also change the accounts and other settings which may include credit card, invoice, and time setting.
Steps to setup advanced settings
In the Gear(Settings) icon Go to "accounts and settings" and there you will see the Advance Setting option.
Inside the Advanced Setting option click on Edit and here you can update any information like tax forms and the type of your company.
After making the necessary change in the information click on save or by clicking on Edit categories you can also change the assigned class.
You can Check out other options you want to change or not and then you can save them after you are done changing the setting.
Step to customize quickbooks online dashboard
One thing That Makes quickbooks Online so popular is its customizable dashboard. To learn more about it you can and how can you do the same you can read our on customizing quickbooks online Dashboard.
Conclusion:
We hope that after reading this article a first-time user of quickbooks should be ready to use quickbooks Online and now you know how you can set up quickbooks Online for the first time.
(Visited 296 times, 1 visits today)