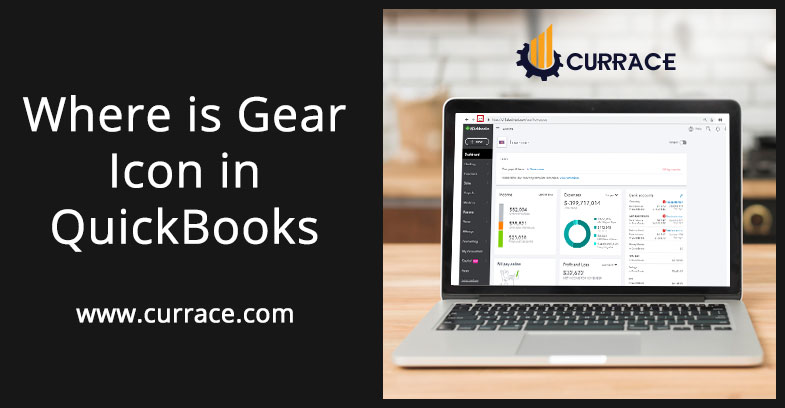 Where is Gear Icon in quickbooks?
Where is Gear Icon in quickbooks? it is a common question of most of quickbooks users, if you also have that type of question then this post is only for you, here we discussed where is the gear icon in QB and what users can access from a gear icon, to know all read this complete post.
Every accounting software or any other software need continuous changes to its interface, technology or architecture changes performed by software developers. These changes generally happened to make their interface more friendly for users and easy to use. quickbooks is also an accounting software and it also changes their graphical user interface. In older versions of quickbooks when you have to perform any task then you have to go to settings. But now you have a gear icon in quickbooks.
The gear icon is a common icon that represents the setting in quickbooks. It is used to access a number of features in the software. It is used to handle many different features like managing charts of accounts, reviewing the recurring transactions, changing company files, and set of services or products.
when you open quickbooks you will see the gear icon at the top righthand side of the window near the company name. This gear icon is also known as a setting. quickbooks has changed its user interface for the desktop user and make it a user-friendly interface. It has also changed its user interface for quickbooks Online users. quickbooks have a very effective and simple interface. Both the software are having + and gear icon. The gear icon is having all the setting options. we can do some adjustments with help of the gear icon The gear icon is located on the homepage between the create menu and the help button.
Parts of Gear Icon :
Settings: As its name specifies setting its help in adjusting the software program or hardware tools. It helps in setting and upgrading company information or you can customize templates and fields that can be used in the transaction.
List: The list option helps to identify periodic transactions. It helps the user in multiple options for getting lists but not transactions in quickbooks. After importing the list you can perform add or modify operations in quickbooks
Tools: This option helps the quickbooks users to reconnect the bank and set up a budget. This option helps in importing the list of items and the chart of accounts.
Company: this option helps in setting quickbooks online account and also helps in managing various users in quickbooks.
When there is any updation in quickbooks online features then the gear icon will disappear. If you want to resolve this issue and you have to press the F5 key to refresh the page. After refreshing the page still, you are facing the problem icon doesn't appear that move forward.
Step to solve disappear gear icon in quickbooks problem
Firstly you have to open quickbooks in a private browser window or in an incognito window.
When quickbooks get opened, if you see the gear icon on the homepage then it's ok.
After that, you have to remove history and cache which will help you to fix the browser-related issues.
I hope now you have no doubts about Where is Gear Icon in quickbooks? But due to any reason if you still have any confusion then you can contact a quickbooks support team, they will help you in finding icons and solving your problem.