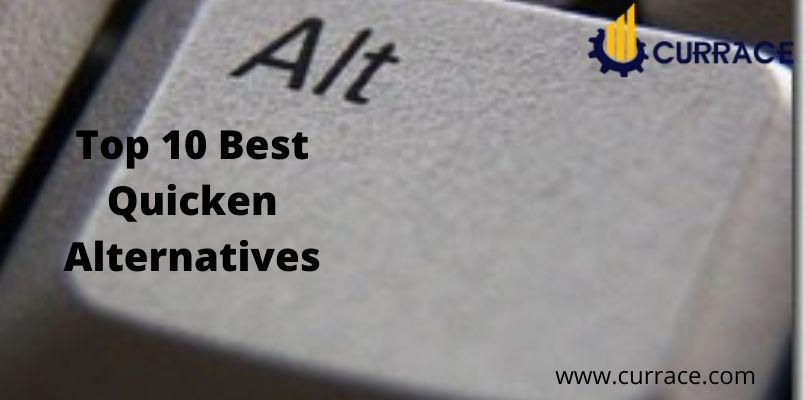 Top 10 Quicken Alternative To Use In 2022
Quicken is one of the best Accounting and bookkeeping for personal finance. However, H.I.G Bought this software in 2016 after that the software is not giving the same benefits. Now if you are looking for some Quicken Alternative. In this article, we will Discuss Some of the best Quicken Alternatives.
Top 10 Quicken Alternative
1. Personal Finance:
Personal Finance is the best alternative for Quicken. What makes it so good you may ask? Firstly, it's free and it provides all the tools for every aspect of finance. It focuses on budgeting and helping you keep track where your money. It offers services like a Financial budget Dashboard, Investment free checkup, net worth tracker, etc. Following are some feature of this software:
Track Expenses by category.
Can give you an estimate of when you can retire.
Investment cost calculation.
Net-worth statement.
Due Bills Alert.
Evaluation of your Investment portfolio.
It is also able to track investment in cryptocurrencies like BitCoin and Ethereum.
2. Tiller Money:
TillerMoney is easy-to-use software as you have to use this software like a spreadsheet. It offers a similar feeling to using Google sheets. It allows you to link bank and credit card account to the tiller's spreadsheet and it allows the tiller to automatically download all the transactions into the tiller. These spreadsheets allow you to create a budget and generating reports. Tiller offers full customization of Spreadsheets. Because it is a cloud-based software it allows you to share the file with colleagues easily.
Tiller offers a 30-day free trial after you sign-up and after that, you need to pay $4.92/month to run the software.
It is a money management tool best for budget and financial tracking. It can connect with more than 15000 banks and can import financial data, credit cards, and investment accounts in one place. If you have more than one bank account MoneyPatrol can be a Good Choice for you.
Money patrol also gives you an alert via email when money is transferred from your account.
The Budgeting feature allows you to create a budget plan for your monthly spending. They also provide the new user with a 15-day free trial and after that, you have to pay $7/month or you can buy a yearly subscription for $84/year.
4. YNAB(You need a Budget)

YNAB as the name suggests is a great financial software for budgeting your expenses. It is able to provide you a flexible living budget so that you can save more money. YNAB is not able to do complete automation of all the transactions because you have to download the statements manually after connecting them with the bank. It provides you features like budgeting bill management and monitoring of investment.
An active internet connection is not required to use this application.It proves a free 34 day trial to its users and after that, you have to pay $11.9/month or $84/year to continue using its services.
5. PocketSmith:
PocketSmith is a personal finance software just like Quicken. It is able to connect with your bank accounts, crest card, investment, and retirement accounts to give you a better view of your finance and finding your net worth. It allows you to run your project through a what-if? A scenario that can give you a pretty good idea of where to spend the money.
Its free version offers very basic functionality and bank information is also entered manually. It offers two plan premium and super plan for its users which costs $9.95 and $19.95/month respectively. Or you can buy their yearly plan at $89 and $169 per year respectively.
According to us for a long time Quicken user Mint could be the best alternative as it is very similar to quicken. Mint allows you to see all your bank accounts in one place you just need to connect your account to your mint account. It gives you features like customizing budgets, tracking investment, and easily download your transactions.

Mint is also one of the best free alternatives for quicken. That means you don't need to pay anything to use its services and it is supported by ads.
It is web-based Accounting Software. It also allows you to import data from Quicken And mint software. For Using CountAbout You do not need to install any application on your Desktop. But it offers a mobile application for mobile devices but does not offers all the features in the mobile application. It offers features like Creating financial reports, invoicing, customization of budget, and can track all the transactions automatically.
CountAbout offers two membership plans basic and premium. Its basic plan costs you $9.99/year and its premium plan costs you about $39.99/year.
8. EveryDollar:
Every dollar can create a budget according to your income by customizing them into spending categories then you need to enter your transactions. It will also help in keep tracking of the spending.
This app is only for the person who needs to get started with planning their budget in tracking their spending and the basic version of this app is available for free. The premium version of this app can cost you around $129.99 per year and this version has an option to automatically approve construction practices from the bank.
9. Dollarboard
Dollar bird is an app for mobile that offers its functionality in the form of a Calendar which makes it easy for the user to see which expenses are coming and which they are spending. and when you sync your bank accounts with dollar bird the app can help you keep track of your income and expenses.
It allows its users to set a five-year financial plan to achieve their financial goals. Dollar bird is totally free of cost apps which means the user doesn't need to pay anything for using this app.
10. HomeBudget:
It is the best app if you are looking for a Quicken replacement on your mobile phone among all the mobile app for financial planning home budget have the best interface which is easy to route and clean color-coded this app also offers the billability to search for the past transactions so that you can easily search for any information you may need.
Home budget is available for both Android and iOS 4 using this app on android user needs to pay $5.99 per month and for using this app on iOS it cost the user $4.99
Conclusion:
In the above, we have mentioned some of the best Quicken alternatives which you can choose from. According to us, Personal Finance is the best alternative for quicken that you can get. Because it offers every tool for every need for finance and it is available for free
If you need any help regarding the Quicken software you can call our Quicken expert and they will try to guide you with the best possible solution they can.
(Visited 85 times, 1 visits today)