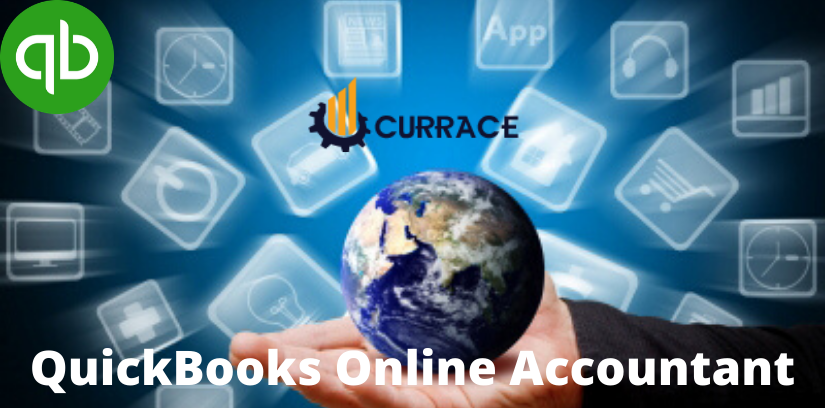 What is QuickBooks Online Accountant?
Now in 2022 after lot of improvement done by Intuit in a Quickbooks Online accountant, you can more easily manage your clients or data. For small accounting firms or independent accountants and to make their day-to-day accounting activities simply, Intuit develops and builds an accounting software by the name of QuickBooks Online Accountant. To use QBOA you need to signup sign and subscribe to the best suitable plan, and after that, you can easily control and manage your clients or manage all clients and work in one place.
What you can do with QBOA
Manage books
Keep everything on track
Manage your user's progress
Easily access this software from an accessible place
Use the customize your clients' reports which best for the client's needs
The easy and simple way to manage your accounting business
Exchange your real-time data
You can access anywhere anytime.

AS QB User you can manage your clients, project, and many works in one place.

You can access and manage QuickBook sand Non QuickBooks clients with a single login.

It's attached feature helps you to send and receive the document.

Use productivity tools to manage the team and increase your team productivity.

Use many types of standard templates to create your projects.

Users assign the task to their team members.

You can easily track the update or deadlines.

Automatically update feature to your bank.

Always keep on top with real-time cash flow information.

Get installment by ACH Electronic or Credit card.

Walking with a dedicated team get your practice up and run QuickBooks Online Accountant.

Deal with your business reports and funds.

Access your customer list and deal with your

QuickBooks

customers.

Access your confirmations, programming, and limits.

This is an easy and simple way to manage your accounting business

Use Creates billing feature, customizable invoice feature, charts of accounts.
Features of QuickBooks Online Accountant
Quickbooks Online Accountant, communicating with your clients is simpler and more secure than ever. benefits of these five features to help preserve your customers the recognize and accomplish your responsibilities from organizing all of your clients' contact details to taking notes to share important data.
Secure, Efficient Sharing And Messaging:

You can easily create a client's request directly within your dashboard in QuickBooks online accountant

if you want to share important documents or message clients. You can do secure straight for your work in the left navigation panel.

Real-Time status updates:

We know how stressful it can be wondering when your client is going to act on your requests or respond to messages, However, with QuickBooks Online Accountant, you can track the status of document requests and messages at a glance within your dashboard's Work tab, making it easier to plan your week and hit your deadlines.

Central Document Access:

No more wasting time on wild goose chases for documents you need. You can find all your shared documents within your QuickBooks Online Accountant client list. Simply click on the client you want and hit the Shared documents tab along the top.

Any-Screen Compatibility:

Enjoy more flexibility and work-life balance by fielding requests from practically anywhere. Whether you're at your client's business or standing in line for a latte, you can track and edit requests as they come in, without having to hustle back to the office.

Simple Note Capturing and Tracking:

Keep your firm as sharp and well maintained as a topiary garden with the Notes features of QuickBooks Online Accountant.

The notes you capture are automatically stamped with time and author.

Notes can be viewed and edited by all team members who have access to the client.

Pin notes you want to mark as important or permanent for easy retrieval later on. Even URL links can be captured and recognized in your notes.

Notes are capped at 4,000 characters each, so you have plenty of space to add details about client messages you want to send.
QuickBooks online accountant pricing
When users come to accounting management, QuickBooks is the best software to manage their accounting and bookkeeping work in an easier way. Once you must have heard a saying "When something makes your work easier than don't think about its price". But don't worry if talking about its price in India so rupees 180** per month per license. In USA QuickBooks online accountant advisor program cost approx $539,$1499 to $1600 for user edition.
(Visited 267 times, 6 visits today)