How to fix quickbooks Error code 102?
Quickbooks Error 102 occurs when your banking website facing some serious issue and when there is some development or maintenance work going on your banking website. There is a number of possible reasons for QuickBooks error code 102. When your server is having some technical issue and you are not able to send and receive data between the bank and the QuickBooks then also the error occurs.If you are a QuickBooks user and facing this type of problem then read the blog. Here we will discuss what is error 102 and many other points like how to fix error 102 and what causes it.
Solutions to Fix the QuickBooks Error 102
Follow all these fixing solutions and fix your Quickbooks error 102.
Solution 1: Update your Bank Account
Sometimes there is no technical issue found from your bankside but still, you encountered quickbooks error 102. Then you need to update the bank account. Follow these steps to update:
Firstly go to the banking tab
Then select the bank account and then click on the update button
Now a screen will appear on your screen and it will ask for Multi-factor Authentication and then select the continue button for the update process to begin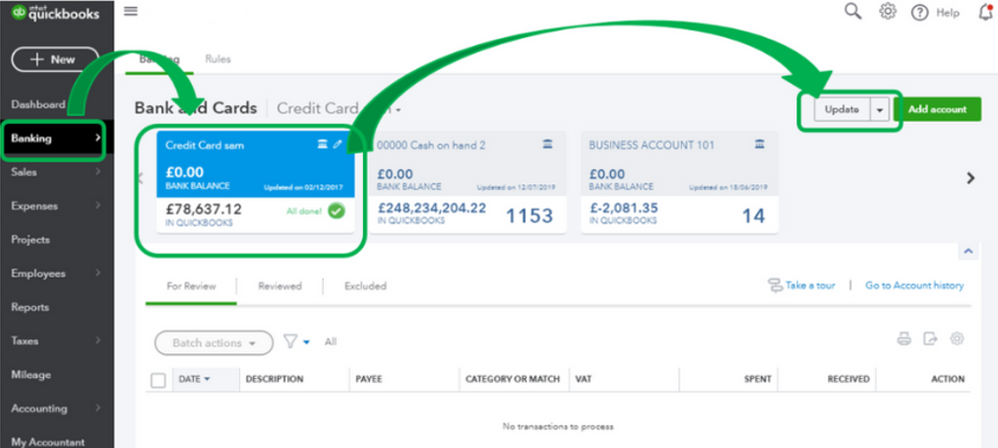 Solution 2: Check your account details
Firstly go to the banking tab
If you are linking your bank for the first time, then search your bank name
If you are already linked with your bank, then click on the add account button and then search your bank name from the list
Then enter your bank login details and then click on the continue button
Now do your bank verification process if required
Then choose the connect option
After that select the icon of your bank from the left side and then connect it
Once the connection is successful with your bank, quickbooks will able to download the online transactions for the past 90 days
Then click on the connect button
When the downloading process is over, you will automatically transfer the banking page.
Solution 3: Check for Account Notifications
Once your connection is established, then you need to check the notifications, messages, and any warning from your bank side. If everything is fine then goto the history and summary account to check whether you have anything missed or not. If everything is perfect then move to the next step.
Solution 4: Wait for Bank Response
Now you need to inform the bank about the issue and wait for the bank to respond. You have to wait for 24 hours or 1 working day, so that issue can be fixed from the bank side.
Solution 5: Ensure that your account is older
If you are a new account holder then quickbooks error 102 occurs because new users don't use online banking. If you still face an error then contact your bank about the issue.
After reading the blog, I hope you understand what is quickbooks error 102. If you still face the error then you need to contact quickbooks ProAdvisor.
(Visited 12 times, 1 visits today)