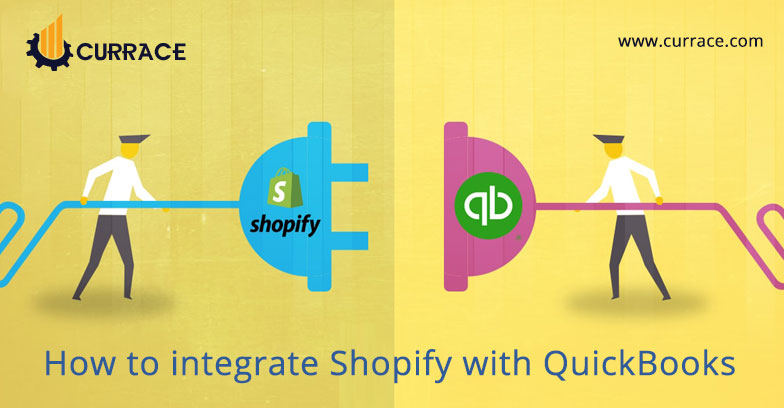 How to integrate Shopify with quickbooks
Shopify is an e-commerce platform where anyone can start and sell their products online.it is just like you have opened an online store where you're selling things online. Shopify is nowadays a very popular and leading e-commerce platform designed for all sizes of business houses. Nowadays Shopify is the heart and soul of every online business and where lots of things are coming through. Where so much data is there which needs to be organized and we need to keep ourselves and books updated.to manage all accounting and bookkeeping work we have to Integrate quickbooks with Shopify. So that our stock, online orders, customers, and shipped orders are automatically updated and it will be accurate. If we integrate quickbooks with Shopify it would be a perfect choice. With this very smooth financial report will be generated.
Benefits of Shopify quickbooks Integration
Automatically you can import your sales data , order details and inventory into quickbooks.it will automatically sync your data on daily bases.
You are able to see the summary of account balances.with full details of your order and their total values as well as any failure of products and your profits. All things can be summeried.
You Create a new account or use the existing one to import the information. Can check the status also.
You can Export Data from Shopify into quickbooks easily
You can keep an eye on data so that you can decrease stress out of dealing with fraudulent orders
You can record your fees . all the fees and payouts are automatically imported into quickbooks so that nothing can be missed by you.all the expenses are updated.
You will maintain beautifully designed reports.
Based on the imported orders the owners are also able to calculate the tax rates and the tax associated with the rate and the reports will be very clear about tax .
Steps how to integrate quickbooks in Shopify
Firstly you have Sign up for Intuit quickbooks Online.they offer some trial software or you can buy software from there and download to your computer.
quickbooks offers all the features of Shopify and once you create your account then move forward.
If you want to track your Shopify inventory by product side of quickbooks and you will need to indicate during the step up.
Now you have to add the Flowify app to your Shopify store. You can find it from inside your Shopify Admin area. Simply select Apps in the left sidebar, and then type 'Flowify' in the search bar. Like this you will be able to find the app.
Once you get the app. Open the app and from inside the Flowify app, just follow the simple instructions to connect quickbooks to your account and it will be easy.
Flowy will help you step up and it will ensure you that everything is set up properly. after the step-up of Flowify, you will see each transaction will now be the same as exactly to your Shopify deposits. Now you will reconcile your bank account in record time.
Once setup is complete Sit back and relax as Flowify updates and it will check everything is working as it should. Your Shopify business is really becoming well managed and organized. It's quite impressive to see your company's records and inventory neatly organized. Your transactions match, your books updating in real-time, and no redundant errors to correct.
At last I would like to say that integrating quickbooks with shopify saves merchants money and time in fixing problems and would be financial reporting and inventory errors. All these tasks will be easily and accurately done. Now it will be stress free accounting.
(Visited 9 times, 1 visits today)