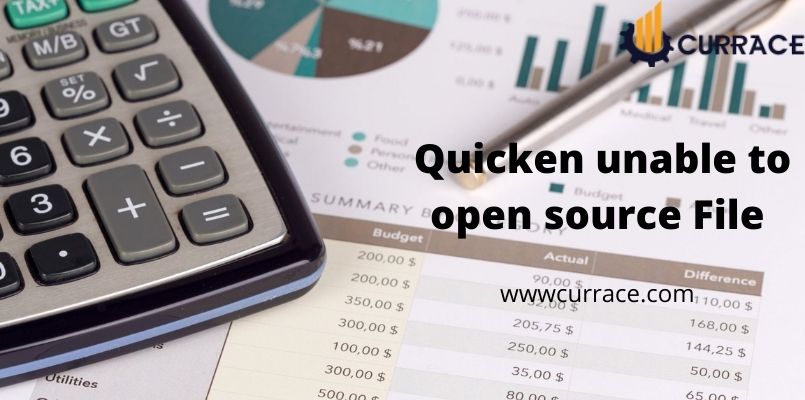 Quicken unable to open source file
Quicken is a renowned financial software, while using this software, there are certain challenges that you might face while operating it. For instance, in case your Quicken unable to open source file, there could be a reason for it. This being that when you keep your Quicken data file on cloud services like Google Drive, One Drive, and other similar services.
This could be resolved if you relocate the corporate file directly from the shared computer and wish to access the data file from another desktop device. Another problem which you could face will be.
If you're attempting to access the data file from a local location and Quicken refuses to obey the command, there are multiple options you can consider to resolve the issue.
This is obvious that when you look at such a warning you feel stressed and or nervous about it. The reason for getting stress is confidential data. This article will help to get a brief knowledge about the reason and solution for this.
Reasons behind Quicken unable to open source file
Software not Update
Anti-malware Blocking the Quicken tool
Corrupted Quicken Software
Steps to fix Quicken unable to open source file issue
Let's look at the steps to resolve Quicken's inability to open the source file. It is recommended that you follow the instructions exactly as written to find a solution to your problem:
Updated Quicken version
Open Quicken Tool
Check for updates by selecting Help Option
If you come across a new version. After that, select "Download"
To begin, simply click the button below
The data file is in the local hard disc
If your information data is located on a remote server, such as Google Drive or Dropbox, You must first save the file to your local drive before opening it.
Check the recent File Location
Open Quicken Software
Click on File Menu
Click the File on my computer
Close Quicken
A dialog box will open with the current file location. To duplicate a file, right-click it and choose Copy from the menu.
Relocate file to a local drive
Now, go to C:Users[Username]DocumentsQuicken and select the path by highlighting text and pressing Ctrl+C
Press Ctrl + V to paste the path as it is the default location of the file
Open New Quicken File
Go to File and Select Open Quicken File
Select the browser as per the location for which you navigated the file
Click on Open
When you open a computer local device make sure to create a backup for yourself
In case the problem doesn't resolve read the further step
Configuration, Information, and Logs Files should all be deleted
To open a new browser, use Ctrl+ E
On the top Clo=ick on view tab and check hidden item under hidden section
Select was unable to open the foundation file in Quicken
Go to this PC
Select C drive
Then go to Program data
Click on intuit and then click on Quicken
Select Delete from the right-click menu for each Config folder and Log.
After following all of the above procedures, you will no longer have this issue and will be able to quickly generate a backup
Conclusion
To sum up, the major reason behind Quicken unable to open source files is that the software is not up to date. Moreover, it is always recommended to have a duplicate copy or backup of your files as they are crucial and confidential.
(Visited 43 times, 1 visits today)