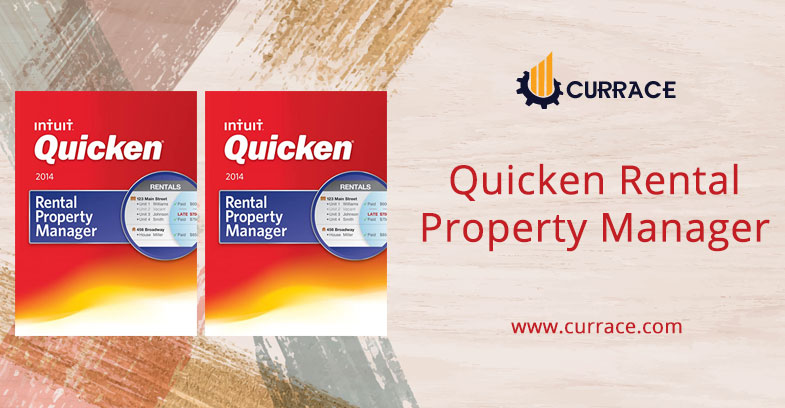 Quicken Rental Property Manager
Managing all the income, expenditure, and tenant information and maintaining all these things is a very difficult process. If you're running a small rental business then it is very difficult for you to hire someone for bookkeeping and do accounting. In some businesses, there is a low flow of cash and if you hire someone then it will be expensive. If you do accounting and bookkeeping yourself and if you are not having any knowledge then it will be very risky. To manage all these things so many software is there to manage and track your income and save the information very easily. With the Quicken rental property manager, you will be able to manage the things.
Quicken Rental Property Manager is a personal software developer to manage rental properties and personal finance. It helps in managing personal expenses, investment and rental properties at a single place. This software helps in saving a lot of time and effort and makes our calculation very easy.
Features of Quicken Rental Property Manager
Manage all your rental properties at single place: Quicken rental property manager helps you in managing all the rental property related income , expenditure and information. With the help of a dashboard everything is managed at a single place. On the dashboard all the information is visible. You will be able to maintain all information regarding tenants like agreement, background, bank account number etc.
Track tenants payments: Quicken rental property manager helps to track tenant information who have paid the rental and who is left. With this software, we are able to send mail to tenants who have not paid the rent. It helps in generating receipts also.
Make tax planning a snap: Quicken rental property manager helps in tracking all the rental income, expenditure from your bank account. You can simplify tax by run time and schedule it. you can export the information to Turbotax you don't have to write everything again.
Quicken is an dual purpose accounting software: Quicken rental property manager is a software for both personal and business accounting at a single place. You can use this software on tablets and on mobile phones. From anywhere you can use this and track the accounting. In this separate category is there for personal and business accounting.
How to set up Quicken Rental Property Manager
After understanding all about Quicken Rental Property Manager if you want to set up Quicken rental property manager then read these points and follow carefully.
Firstly open the quicken software
Then click on the rental property tab which is there on the menu bar.
Then click on the property and tenant button and then another property and tenant window will appear from that window you have to choose the add property.
It will ask details of the property like name and address of the property.
After then select the type of property whether it is a single family home or multi family home.
At last click the ok button for setting up.
Steps to track Quicken Rental Property Manager
Firstly open your quicken
Then go to track the value of the rental property and then select the correct option.
Now click on the yes button then this message window will appear "yes I want to track the value of the rental property in order to create a new house account to link with the property".
Enter the value of a property
Now click on "yes, I am tracking the value of this rental property".
Click on the No button
After the confirm your step by clicking on the ok button.
Limitations of quicken rental manager property
Quicken has a limitation in the calculation of properties. quicken only does the calculation of 100 properties. If you have more than 100 properties then you need another rental software.
Quicken is developed for small rental businesses. It's not suitable for the professional property.
Quicken is having fewer accounting features. It can only record.
I hope know you understood all about Quicken rental property or Quicken rental property manager. If you wave any suggestions or advice related to Quicken rental property manager then leave a comment.