Find A Quickbooks ProAdvisor
Hire or find a Quickbooks ProAdvisor for your company and get best service at cheapest rate.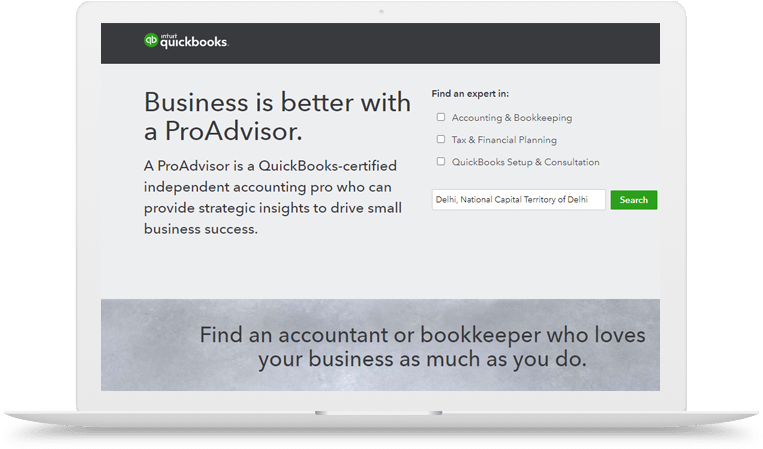 Hi are you Quickbooks user & frustrated from daily or routine Quickbooks error codes or techinical problem and now planing to hire or find a Quickbooks Proadvisor who is best in doing their job and have best understanding of business, employee management, basic accounting or bookeeping. Then you are at the best place Here you will know who is proadvisor, what type of service you will get from them, what is the benefits of hiring them or more.
Quickbooks Proadvisor is a person who qualifies & passed the Quickbooks Proadvisor certification program and officially authorized by Intuit for providing consultancy. After understanding all if you want to hire Quickbooks certified Proadvisor of Currace to move the business in the right direction with Quickbooks, then contact Currace. Currace has a team Proadviosrs or consultants who is day and working for our clients.
Bellow, we discussed all features and benefits of hiring a Proadvisor of Currace and also discussed how any accountant joins the Proadvisor program and how to become a Proadvisor.
What type of service you can get from a Quickbooks consultant
Accounting & Bookkeeping
Our top-rated consultant or Proadvisor helps users in controlling or monitoring financial records or financial transactions with Quickbooks accounting software.
Setup & customization
Our Proadvisor helps users in setup, manage or customize software settings, payment settings and help to troubleshoot many types of errors with any version or toll of Quickbooks accounting software or application
Financial & business planning
Along with accounting and bookkeeping or setup or customization, our advisors also help users in financial or business planning, that make business more efficient and help entrepreneurs in gaining more profit and business growth.
Benefits of hiring a Quickbooks Proadvisor
If you take a decision to know about the benefits of hiring a Quickbooks consultant then it is the best decision before hiring a consultant for Quickbooks self-employed, desktop, online or other versions we always need to remember some points that any Proadvisor must need to have. Bellow, we discussed the benefits of hiring a consultant and points that we must need to know before hiring a Proadvisor.
How to Become a QuickBooks ProAdvisor in 3 steps
Step 1: Sign Up for QuickBooks Online Accountant
To become a certified Proadvisor first join a Quickbooks online accountant, to join follow these steps.
Type quickbooks.intuit.com/accountants/ in your browser
Then at the to go to the Proadvisor program option(quickbooks.intuit.com/accountants/proadvisor/)

Then click on sign up for free
Step 2: Ready for the QuickBooks ProAdvisor Certification Exam
After registration, if you want to get a ProAdvisor Certification Exam then you can start your study and get proper training of 7 Modules after creating your profile in the Quickbooks online Accountant. Login to the QuickBooks Online Accountant and then study the material like setting up clients, accountants, manage your Work, QuickBooks Solution, Banking, and Tools and etc.
Step 3: Give test for QuickBooks Certification program
To give test login to Quickbooks online accountant and click on give test. To give test you not need to pay any charges , and in this test you will get total 55 question in seven sections and to complete test you only need 2 hour. And to qualify this exam you need to score minimum 80% marks.
To complete this certification program you have only chance and after every attempts you need to wait for a 60 days, after 60 days you can try again.
How to Find a Quickbooks Proadvisor
With official website
To hire hire or find a Proadvisor or accountant visit quickbooks.intuit.com/find-an-accountant/
Then check unchecked boxes to select a type of help
Then enter location & click on search
Then enter additional information like location, service, industry & product
After filling all details click on search & get in touch with a expert
With Currace
Many business owners, accountants or business representatives have a question How do I find a Quickbooks Proadvisor? and it is a common question for most of the Quickbooks users. If you also a Quickbooks user and searching for Quickbooks consultant then your search is over here, we have the best team of Quickbooks Proadvisor or consultant and you can hire our expert they will assist you how you can fix Quickbooks error codes or problems by self and fix all kind of Quickbooks problem for you.