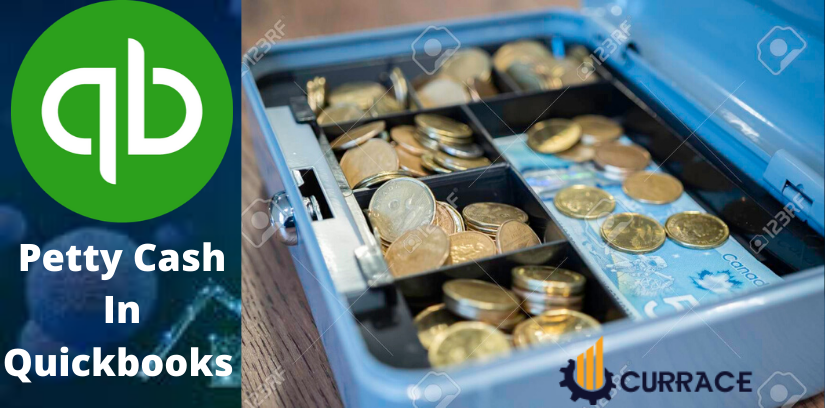 Petty cash in QuickBooks (Best Step By Step Guide To Record)
Petty cash in QuickBooks is a number of funds that are used to pay for small expenses, You can use a petty cash account to record small expenses and easily manage all kinds of small expenses in one place. If you have any kind of trouble in managing that kind of expenses conveniently and want to know how to set up petty cash in QuickBooks, conveniently and how to move cash from your account to petty cash then carefully read the complete post, In this post, we tried to cover all that you need to know about QB petty cash.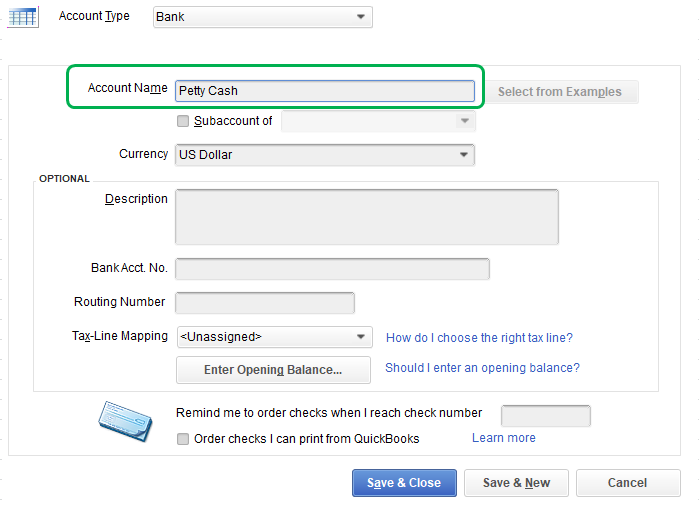 Advantage of petty cash in quickbooks
There are a lot of advantages of Petty cash account in QuickBooks, bellow we discussed a few advantages of QuickBooks accounting software.
Petty cash is that cash that is on the hand as well as on the wallet of the owner.
Petty cash is like secured cash.
All the transactions and expenses are recorded and it represents this is your balance sheet
With the help of petty cash, we manage our all spending by saving our receipts.
Petty cash is easy to use. Whenever we required we can use the cash for our small expenses.
How to setup petty cash in quickbooks?
To smoothly set up petty cash in QuickBooks you can follow bellow discussed points. Bellow, we discussed step by step process to smoothly set up petty cash in QuickBooks.
Open Intuit quickbooks and go to the setting option
Then choose a chart of account & tap on new
Then in the dropdown menu of the account type select your bank
Then choose cash in hand from the dropdown list of the detail type
After that Mentioned petty cash for account name
If you move money from the checking account by writing checks or transferring funds then opening balance is created. If already have an amount for petty cash then mention the amount in the balance field choose a date.
And finally, click on save & close
Steps to record petty cash investment
Follow these steps to record petty cash investments in QuickBooks, by following these steps to record petty cash account in QuickBooks.
Firstly open the chart of the account and then select the petty cash balance option from the list.
Now open a new transaction section from the record register window.
After that calculate the filled petty cash amount spend on the payment section.
Now go to the account tab and then choose the business ledger.
Click on the split capacity and record the total cost of each and every record
Then click on the save button to save the changes.
How to manage quickbooks petty cash
Want to learn about QuickBooks petty cash management process, then, don't worry here we tried to discuss the best process to manage QuickBooks petty cash or petty cash account. To manage petty cash you need to follow step by step process with these steps you can easily put cash or take cash out
Step to put in cash:
First, withdraw some amount from the checking account after that put that cash in a locked cash box
After that record transaction in the cash box
When wrote check for cash
If wrote a check for cash then choose new then check after that select petty cash as the payee. If petty cash is not available in the list then click on add new.
If take cash without writing checks then go to new choose transfer
Take cash out
When we take cash out or use petty cash then in that time we maintain a record of that in the form of a paper slip, In it, we can easily track who uses that cash and for what purpose.
Above we discussed all essential information about petty cash or petty cash in QuickBooks if you want to know more about that then you can make contact with QuickBooks certified Proadviosrs
(Visited 27 times, 1 visits today)