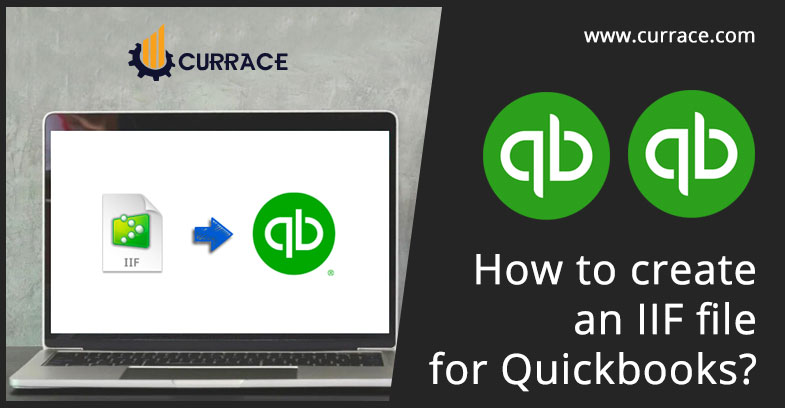 How to create an IIF file for quickbooks?
Need to create an IIF File for quickbooks Desktop. You are in the correct place where you can learn how to create an IIf File easily.
Before you learn how to create an IIF File you need to understand what these files are and what they do. IIF Files stands for Intuit Interchange Format Files. These files are ASCII text tabs which is a separate value File that is used for exporting and importing the list of transactions in the quickbooks Desktop. These files make the data transfer between different platforms easy and help to manage the company records in an easy way.
Steps to Create an IIF File:
Open The Payroll> Click On Reports > Click Payroll History.
Now Go to the Payroll and click on export next option.
After that an IIF file will be created and downloaded into your system.
Now you have to login into quickbooks Desktop and upload the IIf File.
Creating An IIF Using MS-Excel:
In Excel, Keep the Text and Tab-delimited option.
Now make the report you want to create a IIF For and folder to store the file.
while saving the file change the Extension from .txt to .IIF.
Export an IIF file
You can export the IIF file by following a few steps, with a few steps you can easily export the iif file.
Enter into your company as an admin.
Then in the File menu click on the switch to single-user mode
Select utilities and then export and select export IIF files.
Save the IIF file where you want to save it.
Enter the file name to save.
Click the save option.
Import an IIF File
Want to know how to import IIF file then follow these below-mentioned steps
Login to QB as admin > Then click on the single-user mode in a file menu
Build a backup of the company files in that way you can restore if the data does not import.
Save the file and open it.
Select ok to make sure that your data was imported.
Edit an IIF File
If you are a quickbooks user and want to edit the if file then follows these steps. By following these steps you can easily edit the IIF file.
Go to file and open the file in Microsoft excel.
Select the Directory to your IIF file.
Select all the files.
Make the changes in your file that you want.
Click on the save option.
Close excel and you will see the save option again but do not save.
Ways to use an IIF Files
Export The list from QB Business record to some other business enterprise record.
Import all the transactions to any other QuickBooks Application.
Share records between different quickbooks versions and systems such as Pro, Premier, and Enterprise; or Windows and Mac.
Importing QB Timer Activity in organized report.
Conclusion:
Now that you have finished reading the article you should be able to create an IIF File for quickbooks Desktop and Also in MSExcel and you should be knowing the process to import, Edit, and Export the file. It Will help you in recording the transaction between your quickbooks Account.
If you Still Face Some issues you can call us at +1-844-405-0904 and talk to our QuickBooks Proadvisor for help.
FAQ
Question: How to Open IIF File in Excel for quickbooks Desktop?
Click on open in the file menu of excel and then browse to the location of IIF File and select the IIF File and open it.
Question: What Files and formats can be imported into quickbooks?
Text File, CSV File, and Excel 2003 Files can be imported and the money file of Microsoft, Banking Data File of Quicken can be imported into quickbooks.
Question: What is the difference between QBO and IIf File?
quickbooks IIF Files are used to create and import the transactions between various quickbooks Accounts where QBO File is used for importing the bank transaction from the bank's Website.
(Visited 165 times, 1 visits today)