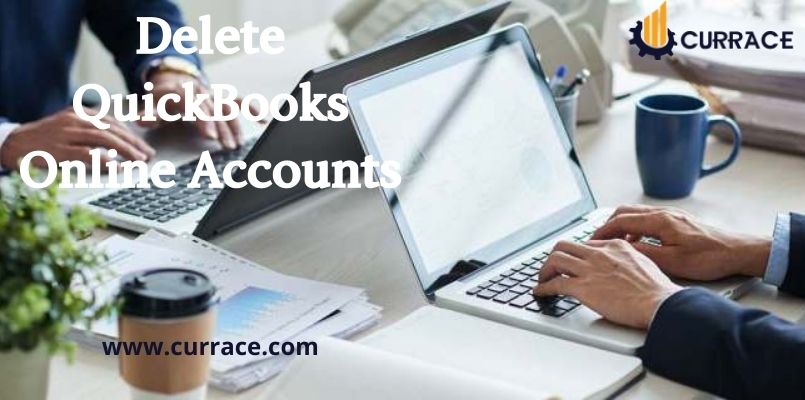 How To Delete quickbooks Online Accounts?
quickbooks is one of the most popular online accounting software which is used by many peoples all around the world. quickbooks Accounting software is majorly used by the small business sector. If you want to know how to delete your quickbooks Online account, In quickbooks Accounting software you can find a list of your accounts and your account balances and if you want to delete some of your unused accounts then read this blog carefully
If you have created many accounts in your QuickBook then you need to keep few things in your mind before deleting your quickbooks Account
Deleting your account detail doesn't erase your transactions or data
Deleting your accounts doesn't make any changes in your reports
You can also restore your deleted account whenever you feel like
Select the account you want to delete
But there are a few accounts which you cannot delete in your accounting list like sales tax accounts etc.
There are two types or versions you can say of quickbooks accounting one is a desktop version and another one is an online version so you need to decide for which version you are going to delete your quickbooks account let's discuss these versions in detail below.
Steps to delete quickbooks desktop accounts
Now you already know the effects of deleting your accounts from quickbooks, let's find out how you can actually delete your desktop version of quickbooks Account. There are few steps you need to follow
At the top menu, select the account you want to delete from the list
Now right click on the selected account
Next, Press on the delete option
Steps to delete quickbooks online accounts
To delete an account from the online version of quickbooks you simply need to follow few steps
You need to click on the GEAR icon at the top
Now you need to select the account which you want to delete
After selecting the account in the action column choose the drop down list and press delete option.
If the system ask you to "DELETE" then press "YES" to confirm the command
All these actions are necessary to delete the quickbooks accounts for online version
When you delete your accounts they will be removed from your accounting lists, now you need to filter the list of accounts to see the deleted and inactive accounts and if you want to include deleted and inactive accounts you need to follow few steps
First go for accounting option on the left menu
Click on the "GEAR" icon
Click on the checkbox to select the inactive or deleted accounts and proceed further
At last search the deleted accounts in your search bar
Delete Online Data from quickbooks Accounting
In case if you are using quickbooks online plus version you can only remove your data from your account if it is not more than 60 days old if it has completed 60 days then the process of removing or canceling the data is different
Let's talk about the steps for the first scenario when you have not completed the 60 days
First you need to sign up to your account
Add "/purgecompany"at the end of the URL
You will get the list of deleted items after putting the URL at the end
Once the data got deleted write "YES" and click "OK" Button
Select the "WIPE DATA" option after selecting the items
You will be directed to the homepage after deleting
Now let's talk about another process of wiping data from quickbooks Accounting in which the duration of 60 days has been passed, follow the steps given follow
Click on GEAR icon to select the account
Next, press billing/subscription option
Select the cancel button in the quickbooks
Cancel the account by the given options
If you are using payroll, then you also neet to cancel your payroll subscription
(Visited 176 times, 1 visits today)