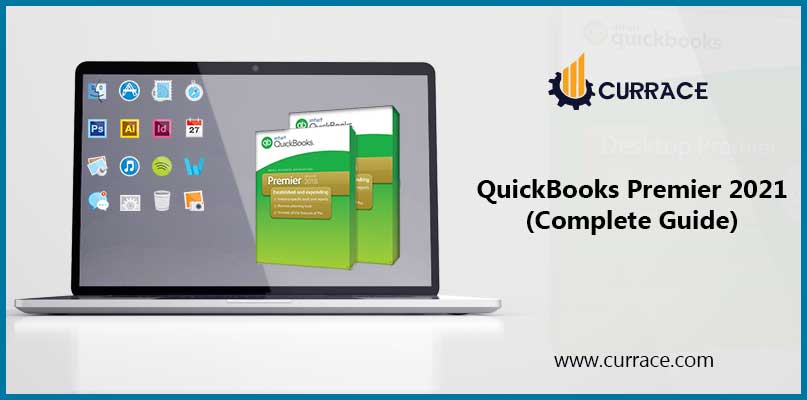 All About QuickBooks Premier 2022(Complete Guide)
QuickBooks is a type of software used for accounting and managing your business and bills. It is developed in 1983 by Intuit. It is for small types of business. Quickbooks have many types of functions like paying vendors through Quickbooks, managing bills, Easy to track inventory and manage inventory. It's is a very easy and user-friendly application. In this, you need to purchase some plans for advanced features. So these are the things which we are going to talk about. Read carefully.
New & improved Features of QuickBooks Premier 2022
Best Computing power It can work in 64-bit also: It means Quickbooks developers have developed some new features that Quickbooks can work in 64-bit developers have increased Its computing power and it is compatible with 32-bit operating systems. If you want to use QuickBooks 32-bit version then you need to download other versions like before 2022 versions.
It gives automatically Financial Report: There is a new feature updated in Quickbooks that can give you automatically a financial report. Quickbooks developers have updated that QuickBooks can fill all necessary financial things which are required for your business. Quickbooks developers have made it easy for users that users can compile all the financial statements in one place.
It has new features of Bill tracker: Yes, it has new features of Bill tracker like all purchases that you have done, Paid bills, and unpaid bills you can check these from the date which is given there. Only tracking these you need to follow some steps like you have to open Quickbooks online then you will have to select vendors or bills tracker section from there you can track your bill. Please read it carefully and start Tracking your bills.
App integration: App integration means that Quickbooks developers have given this as a face of an app that users can use on their mobile also. If users have to access their data of Quickbooks from anywhere, anytime then they can log in their details on Mobile phones and they can access their data.
It has the new feature of reminder dates: Yes, Quickbooks has a new feature of reminding dates. You can use it for payment reminders that you can send reminders to your customers for payment or you can set reminders for receiving payments. Once you set reminders then Quickbooks will automatically remind you about your payment. It is connected with google calendar and times. If time changes then the reminders will be also changed.
It has the new features of premier time saving and money management features.
System requirement for QuickBooks Premier 2022
System requirement is the most important thing because of this Quickbooks Software will work properly otherwise if your system has not that many things that the Quickbook software requires then It will not work on it.
→Requirements of System:
1. Operating System
Operating system requirement:
→Windows 10, all editions as well as 64-bit, natively put in
→Windows 8.1, all editions as well as 64-bit, natively put in
→Windows Server 2019, normal and necessities
→Windows Server 2016, normal and necessities
→Windows Server 2012 R2, normal and necessities
→Windows Server 2012, normal and necessities
Note: QuickBooks needs you to use Windows natively Associate in Nursingd, not through a person or virtual surroundings.
2. Database servers
Database server requirements:
→Windows:
Windows Server 2019, Standard and Essentials
Windows Server 2016, Standard and Essentials
Windows Server 2012 R2, Standard and Essentials
Windows Server 2012, Standard and Essentials
Windows 10
Windows 8.1
→Linux
OpenSuse Leap 15.1, 15.2
Fedora 31, 32
Red Hat Enterprise 8 (RHEL 8)
3. Hardware and Operating Systems requirements:
If your Quickbooks is 2022 version then it will run in 64-bit required systems it will not work in a 32-bit system.
→Processor required:
Your processor should be 2.5Ghz minimum
→RAM
Ram should be 8 GB minimum for the 64-bit system.
→Disk requirement
2.5GB of space (additional needed for information files). extra software: 60MB for Microsoft .NET 4.8 Runtime, given the installation files.
Additional necessities for grasp information shield in QuickBooks Connected Services offerings:
Require a minimum of 4.0GB RAM
Twice the dimensions of the biggest file set to copy + 100MB or doubly the dimensions to revive. The area is barely needed from the work folder LocalApplicationData+" IntuitIntuit information Protect".
Note: For the most effective performance, store your QuickBooks record on a solid-state drive (SSD).
4. Antimalware and Antivirus software
We tested QuickBooks Desktop professional and Premier 2022, and Enterprise 22.0 with the subsequent antimalware and antivirus programs.
You may get to change some settings in these programs to induce the simplest QuickBooks performance.
Antivirus software system
McAfee
Avast
Bitdefender
Norton
Kaspersky
Trend small Security
Webroot
ESET
Panda Dome
Sophos
Avira
Symantec
F-Secure
Antimalware software system
Bitdefender
AVG
Malwarebytes
Spybot
Emsisoft
McAfee
Avast
Webroot
ZoneAlarm
Kaspersky
F-Secure
Note: QuickBooks can work with systems running RAID (Redundant Array of cheap Disks) however it's not counseled as a result it's going to cause QuickBooks to work slowly.