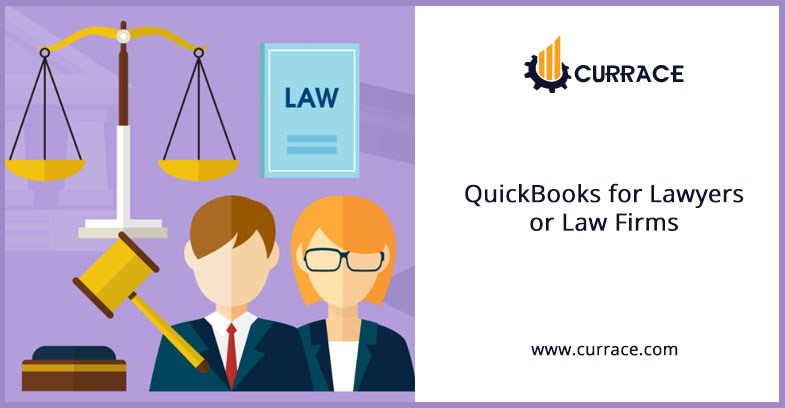 QuickBooks for Lawyers or Law Firms
Lawyers and law firms also need accounting software to keep records and manage clients. If you are a lawyer or user of quickbooks for law firms but want to know how quickbooks is beneficial for lawyers, then don't worry here we discussed. With quickbooks, layers can easily automate accounting, generate clint bills, send reports to clients or colleagues, or do many other tasks. If you want to know about quickbooks for lawyers
Features of quickbooks for Lawyers
quickbooks accounting software has many amazing features that help law firms in many ways.
Handle and keep track your Accounting Task: In the quickbooks accounting software, you don't need to do data entry and always keep your records of transactions up to date. Keep track of all the details about payment from clients, tax expenses for particular cases, and many more.
Easily Manage your billing information: For each legal service, you can easily set hourly billing prices. Make a custom price for partners, associates, paralegals, and assistants. You will get an automatic outcome of your added billable hours to invoice.
Run your Reports: You can always track your regular reports and know the position of your business. quickbooks accounting software tracks every penny or dollar for each and every client or case. Also, you will get all the scheduled reports and these reports will also be sent to your clients and your colleagues.
Chart of Accounts will be created easily: You can easily create your Chart of Account for your accounting law firm quickbooks. And ensure that it is in agreement with your state's interest on Lawyers Trust Accounts (IOLTA). Do you want to know why you need to check the agreement with your Lawyers Trust Accounts for creating your chart of accounts.
This will assist your law firm to avoid accidentally overdrawing the client's account. It will provide you more access guidance. And, lawyers can easily keep records of all client balances and total balances for a bank account.
Time Tracking and Bill Expenses: For the law firms and lawyers, quickbooks will track time and each expense for each case as needed.
Easily Pay your Employees: You can do direct deposit to your employees with the help of quickbooks. And your employees will get their payment within 24 hours.
Authorization and Security: From the quickbooks accounting law firms, your data and record will be totally secured and can provide authentication to your clients from anywhere. quickbooks is cloud-based accounting software so that all your data and record will be securely saved on cloud.
What Lawyers can do you with quickbooks
Easily create reports with the accounting law firm.
Automatically create certain transactions and use memorized transactions.
Examine the cost of assets and debts for a particular time-period.
Track the checks and transactions for paying the loan dues.
Easily create profit & loss statements, cash flow statements, balance sheets, customer reports and many more.
Track and also create reports from your smartphone.
Conclusion:
We hope you understand all the above-mentioned terms of quickbooks for lawyers. You will experience more amazing features and functions in the quickbooks accounting law firm. Such as, handle all the financial matters by sitting at one place so that you can easily find receipts and bills records. And, you can save a lot of time by using this accounting software in your business and provide your customer an instant service.