How to fix QuickBooks Error 15106? – Step By Step Guide To Fix
While trying to update your QuickBooks desktop you may get QuickBooks error 1506 due to a damaged or corrupted QuickBooks executable file or software and you may also get this error due to an antivirus that you may install in your device to protect your data or maybe you are not logged in as an admin. If you are unable to update your QuickBooks desktop due to QuickBooks update error 15106 and now want to know how to fix this error to get the latest payroll updates. Then Currace is the best place, here we discussed the best possible solutions after a lot of research. To fix this error you need to carefully read this and follow step-by-step procedures to fix this error.
How to fix Quickbooks error 15106?
After understanding what is QuickBooks error 15106 and why it occurs, if you have questioned how can I fix QuickBooks desktop update error 15106, then read the complete post and try to fix this error by following these procedures.
Solution 1: You are logged in as an Administrator in the computer
To open the run box press the super key or R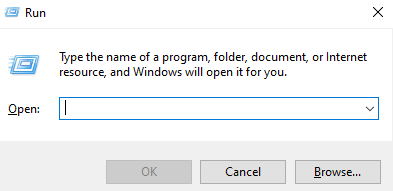 The in a run box enter control or control panel and click on ok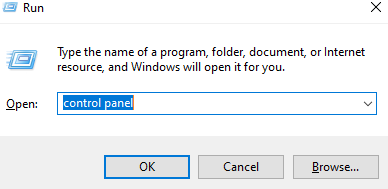 Then moves to the user account
After that search for a user name in the right side of the screen, if you are an administrator then you can administrator-level bellow your name
If you are login as an admin then close quickbooks desktop
Then right-click ok QB desktop icon and run as a admin
After verifying all these settings try to download the latest updates, if you are still unable to get the latest updates then try other methods.
Solution 2: Disable or uninstall your Anti-Virus and Rename folders
Go to the window notification area
Then you need to right-click on the antivirus
After that disable it temporarily
If you didn't get the disable option then contact the antivirus customer care team
After doing all changes try to get QuickBooks desktop update
After disabling the antivirus if you are still unable to update then to uninstall it.
To get a rub box press a super key and R
Then in this box type appwiz.cpl and after that click on ok
Then go to the programs
After that click on antivirus
Then click on uninstall and wait for a few minutes
You also need to rename your QuickBooks Update folder
Press Windows+E keys together on your keyboard

Navigate to C:Program Files (x86)Intuitquickbooks (year)Components

Now look for DownloadQBXX and make

right-click on it. XX stands for your QuickBooks

version. For Eg: DownloadQB29 stands for QuickBooks Desktop 2019.

Choose Rename

Add .old at the end of the name. For Eg: DownloadXX.old
After following the above two steps you may not face QuickBooks update error 15106 but in case it still exists please follow the below steps too.
Solution 3: Turn off User Account Control (UAC)
Press the Windows + R keys from the keyboard together and Run box will pop out

Type Control or Control Panel into the Run box and click OK

Click on System and Security > Security and Maintenance

Under Security, you can see User Account Control

Click on Change Settings

On the next screen move the slider to Never Notify and then click OK

Click on Yes, If UAC prompts you
Solution 4: Uninstall & Reinstall QuickBooks
Before you uninstall QuickBooks desktop make sure you handle it with its license and product number.
Press Windows+R keys together and a Run box will pop out

Type appwiz.Cpl into it and then click OK

Under the program, list click on your QuickBooks Desktop and click Uninstall

It may take some time to uninstall the program.
Once after reading this complete post you can easily resolve QuickBooks error 15106 and due to any reason if you are unable to fix this error then you must need to get a help of a QuickBooks Proadvisor and if you have any suggestions or advice then leave a comment.