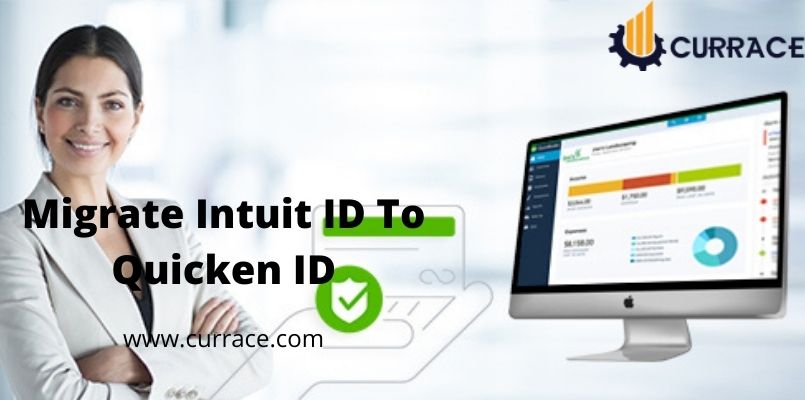 Migrate Intuit ID to Quicken ID
Quicken was previously owned by intuit and back then for logging in to Quicken you have to use intuit authentication. But After H.I.G Capital bought Quicken you just need to create an ID for Quicken and log in using that ID and Password. When you create an ID in Quicken you will get a prompt to migrate Intuit ID to Quicken ID or you may be asked for an activation Code even you have purchased Quicken from the official website.
Creating a Quicken ID:
Before we move forward to migrate Intuit ID to Quicken ID we need to create a Quicken ID first.
Open Your Quicken Application > click on create a Quicken ID when the prompt.
Enter the required information to create your Quicken account.
When the account is created use your new ID and Password to login into Quicken Application.
When you log in you will be asked to enter your intuit password for verification and importing intuit data file.
Now you will be able to enter your new vault.
The above mention steps are part of the first-time login only you don't need to do these steps again.
If you don't have your intuit id
If for some reason you don't remember your intuit id then you can just delete your password vault which will restrict access to your id and password in the future. And after the completion of the migration process, you can just recreate a new password for your vault.
How will you change your Intuit ID in Quicken?
To Change your Intuit ID in Quicken You need to Edit Your profile information and you can follow these steps to update your profile information:
Type myaccount.quicken.com into your browser.
Log in to your Quicken account using your registered ID and Password.
Type the verification code sent to the registered mobile number and submit it.
Now you should be able to see your profile information and edit what you want to change.
Click on save after you finish editing and the information will be changed.
Possible Issues that you can face when you Migrate intuit id to Quicken ID
When an activation code is required even after purchasing:
Check if the version is Quicken's latest version.
Open Quicken and then hold the control key of the keyboard and go to file menu>File operation.
Click on Validate & Repair and check to validate the file report.
Click on OK Button.
If the above steps don't work try the steps mentioned below :
Go to edit menu > Preferences > Select Quicken ID, Mobile & alert.
Log in as a different user and type yes.
Sign out from Quicken and Sign in again into Quicken ID again.
If your account needs to be migrated or account already exist Message Appears:
If you already have an existing Quicken account and you are trying to create a new account forcefully.
Solution:
When Account already exists message appears and click on Sign in.
Enter the Quicken Id and press the forgot password button.
A verification code of 6 digits is sent to your registered Mobile Number and submits code.
Enter your new password after you press the new password option.
After that, you have to Log in using the new password.
If the message says your account needs to be migrated
Press on the link appearing on your screen.
You will be taken to a page where you will type your Password, Email address, and phone number.
After your account is created you will get a verification code on the mobile number.
Type the verification code in the blank area and submit the verification code.
By following these steps you should be able to solve this error.
If Attachment and slips are not available
Sometimes after migrating intuit id to Quicken ID you will notice that your slips and attachment. To solve that issue you will need to upload documents using the document upload tool and after that, you should be able to see your document in Quicken.
In the End:
In the above article, we discussed the migration of intuit id to Quicken ID and some issues you can face while doing so, and the steps to solve those issues.  To Migrate the intuit data file, you just need to create a quicken Id and All data will migrate after you use your intuit id.