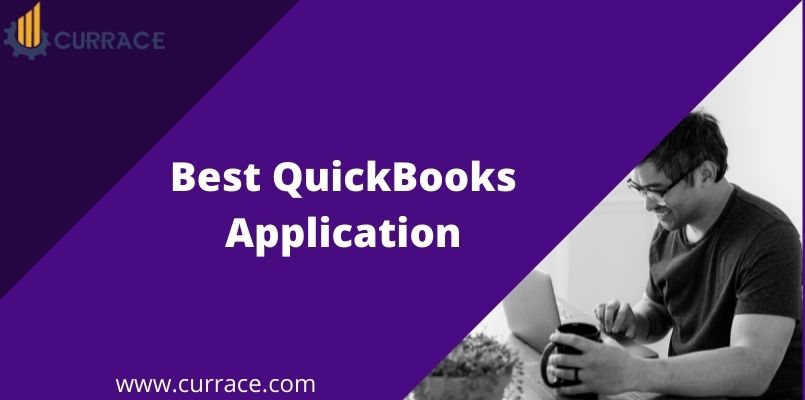 Best quickbooks apps
Let's learn how to escalate your business through the best quickbooks apps which strengthen the business scalability by integrating with other apps. Financial and business planning makes our business more efficient. This can be happened by use quickbooks apps to simplify accounting and bookkeeping.
Let us know about the best quickbooks apps
quickbooks is an accounting software package which mainly focuses on small for medium-sized business by simplifying the accounting and bookkeeping and by integrating their app with the other apps. These apps really help to magnify or boost your business and make your business productivity more efficient.
What best quickbooks apps to escalate the business
Apps for Tracking the expenses and paying bills digitally
Online billing: It provides the feature of paying bills directly inside quickbooks. It controls and digitizes the receivable process. It makes your finances easier and up-to-date by sync all the payments automatically with quickbooks.
Expensify: quickbooks offers receipts and accepts the company card by integrating with quickbooks software which reduces the work of re-key information.
Receipt Bank: quickbooks eliminate data entry by managing all the business expenses through receipt bank. quickbooks directly sync the data with its app and it tracks all the information related to the receipt and invoices accurately and fastly.
Plooto: quickbooks provides the facility to do multiple transactions in one click. It handles business payments and stores them in one integrated cloud-based platform which saves your time and paperwork. Plooto also provides real-time notifications of every transaction related to the sending and receiving of business payments. It updates the billings in its cloud-based platform.
Apps for Invoicing services to the customers
InvoiceSherpa: It maintains a cash flow and also provides the automated invoice reminder and collection process. It maintains the receivables and payables account and provides the invoice collection facility. It helps to maintain the cash flow management and financial management of the business.
Invoicing through Gmail: It provides the service of providing invoices to the Gmail to their customer by integrating their account with the Gmail account so that the collection of invoices with Gmail can be done conveniently and quickly. It automatically collects all the data from quickbooks and tracks invoices from Gmail.
Easy payments by quickbooks: It makes the transactions easier by providing invoices and free bank transfer. It not only reduces the paperwork but also so helps to minimize the time and money. This service handles the bookkeeping records in their cloud-based platform.
Apps to add employee with quickbooks
Tsheets time tracking: It syncs the time data with the quickbooks account through which we can easily track time by using any device or location. To this app, we can directly find effective employee time tracking capabilities of it.
ClockShark Time tracking: Through this app, we can easily sync the customer and service item. It heads you to tracking the location of employees as well as cracking the time of employees through a mobile app for the web. It helps in review and editing your time activities.
Wagepoint: This app provides payroll services to their employees and contractors this app is basically focused on small business through this app we can send money directly to their employee's bank account and it also gave access to everyone to their payment details.
Apps for organising the documents
Hubdoc: It is a tool that collects business documents and accepting manual documents. It also organizes and secured the documents in its cloud storage platform by automatically collecting documents from third-party and manual users.
Neat: Neat helps in the effective utilization of data by focusing on organizing the document in a simplified way. It connects with V books of account and stores all the data related to invoice and receipt accurately.
Ledger doc: This app is founded by a bookkeeping firm to record bookkeeping transactions easily. This app records all the transactions related to invoices bills and expenses and attaches them to the source document from the document viewer.