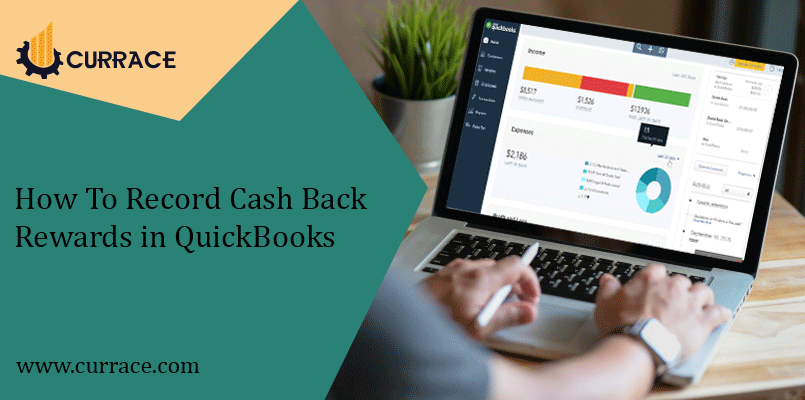 How To Record Cash Back Rewards in quickbooks
If you get a new debit card or credit card in which you have received cashback on some percentage of the amount paid by you. Now, we will discuss how to show these transactions in quickbooks or how to record cash back rewards in quickbooks.
We will solve this problem by following approaches:
Offset Expenses
If you go somewhere for a picnic and stay and you spend a lot on the fare, so you will expect the reward to the same travel expense category so you have to record that reward in quickbooks. But the main problem with this approach is that you won't have the correct analysis of the expenses at the end of the year because it shows like you spent less.
Create other or new income account
The transactions of your cash back that you get on the credit card record in your new income account. Refund is classified by income but it won't be a part of receipts, even it will not impact the revenue analysis.
Now we discuss how to create a new income account by following steps:
Click on the list tab on the top menu bar
Select the chart of account
Click on the drop-down arrow and go to the account.
Click on the new tab
select another new account and select a new income.
Click on the continue
Steps To Record Cash Back Rewards in quickbooks
Follow these steps to record cash back rewards in quickbooks :
Some businessmen create other income accounts to record their reward transactions. So you also have to create an income account for cash back rewards. And you can also record your cash back rewards in credit cards.
How to create an income account
Select the accounting and go to the accounting tab
Click on the new button and select the account type that you want
If you are not sure about your account type so you can select the detailed type for choosing to refer to the accountant
Enter your desired account name in the name field
Save and close the tab
Now create a credit card for cash backrewards
Click on the create menu and select the credit card option
select the payee and type the correct account name
Type account details
Enter your created other income account in the account option
Enter the charge off amount
Now save and close the tab
Steps to record cashback credit rewards
To record visit banking option
Choose credit card charges
Then in a purchased field enter name
choose an account to create
Enter amount
Click on Save to apply changes or close
I hope this blog helps you in how to record cash back reward in quickbooks
(Visited 133 times, 1 visits today)