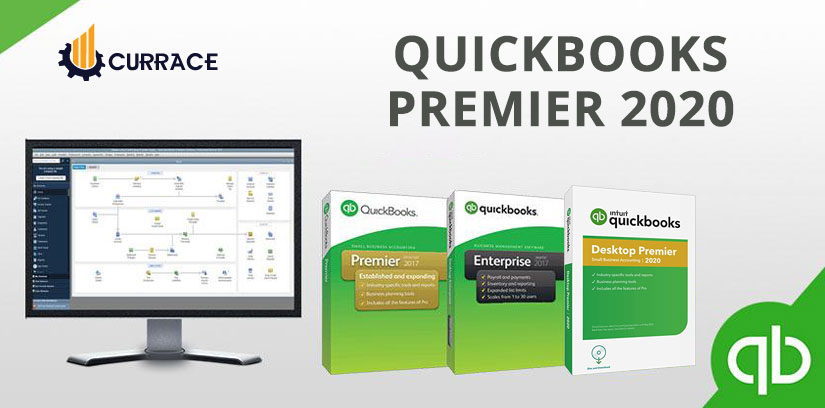 QuickBooks Premier is an on-premise accounting solution that enables users to prints checks, pay bills, and track expenses. The solution offers features to track sales, customer payments, manage payrolls and payroll taxes and create invoices and forms. To cater to industry-specific needs, QuickBooks Premier has five editions: Contractor, Nonprofit, Retail, Manufacturing, and Wholesale and Professional Services. QuickBooks Premier includes prebuilt reports, customized terminology, and navigators for each industry. Organizations can control access to information by implementing individual user permissions and track expenses by the client, project, service, and employee. Users can import contacts and other accounting data from Excel to QuickBooks.
Features of Quickbooks Premier
Cash Flow / Budgeting

Create sales orders & track backorders

Generate Purchase Orders from Estimates

Generate Purchase Orders from Sales orders

Generate Sales Orders from Estimates

Build and Track Inventory Assemblies to Finished Goods

Reversing Journals
Book an accrual and copy/paste quickly in a subsequent period
 Revalue foreign currency holdings, assets, and liabilities

 Post journals directly to Retained Earnings

 Easily set prices and determine discounts by customer or job

 One-Click Journal History

 Adjusted TB, Adjusting Journal Entries Report

 Share Report Templates

 Retained Earnings QuickZoom

 Track time and highlight unbilled expenses

 Find & fix errors wizard
New Document Centre
Now you can attach documents (supplier purchase invoice, delivery docket, customer POs) when you enter an invoice or bill in QuickBooks.
QuickBooks Desktop System Requirements
 QuickBooks Pro,  QuickBooks Premier, and  Premier Accountants Edition.
Operating systems supported
Windows 10,8.1,7 SP1 all editions including 64bit, natively installed

Windows Server 2016, 2012 R2, Windows Small Business Server 2011 R1, Small Business Server 2008 SP1

Windows Server 2008 R2, Windows Server 2008, and Windows Server 2003 (SP2), including 64bit, natively installed

XP/Vista and MAC not supported
Database Servers:
Windows: Windows Server 2016, Windows Server 2012 R2, Windows Server 2011 SP1, Windows Server 2008 R2 SP1, Windows 10, Windows 8.1 (update 1), or Windows 7 SP1 (Enterprise and Professional editions only), installed. Linux: When using QBES Database Server only installation – Open 42.2, Fedora 25, Red Hat 7 (Update 3)
Hardware and operating system requirements (client and server)
 2.4 GHz processor minimum

2.5GB of disk space (additional required for data files)  4 GB RAM minimum

 Display optimized for 1024 x 768 screen resolution or higher with up to 2 Extended monitors

 Best optimized for Default DPI setting (96 DPI or 100%). Additionally, medium DPI (120 DPI or 110%) is supported to ensure an optimal experience for 110% scaling.
Windows: U.K. version
Regional Settings are supported when set to English (United Kingdom) with keyboard setting to the U.K. only

Administrator Rights required for the server computer when hosting MultiUser Access

Natively installed
Disk space requirements:
2.5 GB of disk space (additional space required for data files)

Additional software: 250 MB for Microsoft .NET 4.0 Runtime, provided on the QuickBooks CD

Additional requirements for Intuit Data Protect in QuickBooks Connected Services offerings

Require a minimum of 2.0 GB Ram

Twice the size of the largest File set to back up + 100MB or twice the size to restore. Space is only required from the work folder LocalApplicationData+ "Intuit Data Protect"

Software compatibility
Read More……